Ways to be greener while attending Convention
Do you want to help make Convention more sustainable? Commit to at least three out of these five actions, and you can add a Green Ribbon to your badge: 
Walk, shuttle, or take

public transit

to and from all GBTA programming 

 

Bring your own water bottle to all GBTA programming  

 

Separate your waste thoughtfully and use the correct bins 

 
Take the GREEN GBTA quiz via our app to learn about GBTA's sustainability efforts at Convention

 

Try an

all-vegan or all-vegetarian meal

during your trip to Dallas

 

To receive more information about how to add the Green Ribbon to your badge, make sure to register and watch out for details via email. We also encourage you to attend an Education session to learn about sustainability in the business travel sector.   
Ways we are making our event greener
In 2022, GBTA calculated the carbon emissions of Convention in San Diego, and used this calculation to offset venue emissions and staff travel. GBTA purchased 457 tons of CO2e from a truck stop electrification carbon offset project in Texas. According to the American Carbon Registry, long-haul truck idling accounts for 11.5 million tons of GHG emissions every year. This is not only harmful to the planet, but to the health of neighboring communities.  
The electrification project installs technologies that prevent idling by providing drivers options to heat, cool, and power their basic necessities without needing to run their engines. GBTA's contribution offsets a portion of emissions related to GBTA Convention in San Diego, while also paving the way for greener transport and freight for GBTA Convention 2023 in Dallas. You can learn more about our efforts to green 2022 Convention in San Diego here. 
Now that we have a benchmark, we can continue to measure and track our progress to reduce our environmental impact. With the help of our suppliers, vendors, and partners, GBTA is on a journey to make Convention 2023 as green as possible. Read more about our detailed sustainability initiatives below.  
Click to learn more about how we...
Calculating the carbon

emissions related to Convention
Transport
Travel to Convention: Encouraging all staff to book direct flights, in economy class, where possible

 

During Convention, encouraging staff and attendees to walk, seek out hybrid or electric vehicle options, or utilize public transport 

During travel to and from Convention, encourage staff and attendees to utilize public transport or green options 

Offering shuttle routes for attendees and detailed shuttle info to drive usage

 
Materials
Encouraging recycling of signage/stands/other materials

Providing an option for exhibitors to donate used materials to a local charity via the

Convention Center's Good Neighbor program

 

Eliminating Expo aisle carpet 

 

Electronic proofing of badges prior to printing onsite

 

Providing recycling/composting bins in various locations throughout the Convention

 

Increasing use of the GBTA mobile app, and utilizing electronic mail for marketing and communication purposes

 
Food & Beverage
Offsetting

e

vent emissions and staff travel

 
Using suppliers with sustainable policies/practices in place

 

Hosting educational sessions to help travel buyers and suppliers learn about sustainable solutions 

Offering a quiz for attendees to learn about GBTA's sustainability efforts in an interactive way

Building one-stop-shop for sustainability in the attendee app

Utilizing a Green Ribbon to encourage attendees to commit to reducing their emissions and waste during Convention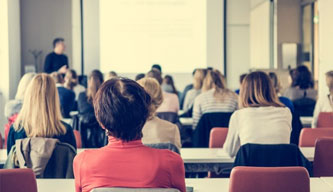 WHEN DOES GBTA CONVENTION 2023 WILL TAKE PLACE?
The Convention takes place on on
13-15 August 2023.