Convention 2023 Welcome Reception
Find Your All: A Celebration of Dallas Culture and Community
Date: Sunday, August 13, 2023
Time: 5:15 PM – 7:30 PM
Location: Kay Bailey Hutchison Convention Center – In the EXPO Hall (Entrance at Hall B)
Join us for a sensational evening of excitement at our Dallas-themed Welcome Reception! Immerse yourself in the vibrant spirit of this iconic city as we take you on a journey through its diverse cultural offerings. With dedicated sections in the EXPO Hall highlighting the sports scene, state fair festivities, and the renowned arts district, this event promises an unforgettable experience for all.
Made Possible by

Get ready to cheer your heart out in our Sports Section, where the dynamic energy of Dallas sports comes to life! Immerse yourself in the thrill of the game as we celebrate the city's beloved teams, such as the Dallas Cowboys, Dallas Mavericks, Dallas Stars, and more. Engage in friendly competitions, test your skills at interactive sports games, and relish in the electrifying atmosphere as you connect with fellow sports enthusiasts and Convention exhibitors.
Made Possible by

Indulge your senses in the enchanting ambiance of the State Fair Section, paying homage to the iconic State Fair of Texas. Experience a delightful blend of mouthwatering culinary delights, exhilarating amusement experiences, and classic fair games. Savor delicious Texan cuisine, from BBQ to delectable fried treats, while trying your hand at traditional fair games and reveling in the nostalgia of this cherished annual event.
Made Possible by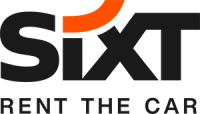 Unleash your inner creativity and explore the artistic wonders of the Dallas Arts District in our dedicated EXPO section. Immerse yourself in the exciting world of visual and performing arts that Dallas is renowned for. Marvel at captivating art installations, immerse yourself in interactive exhibits, and be mesmerized by live performances showcasing the city's rich artistic talent. Engage with local artists, musicians, and performers as they take you on a journey through Dallas' vibrant arts scene.
Made Possible by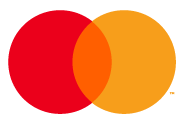 Explore the interactive Welcome Reception EXPO Map  to find out where all the exciting activations, food and beverage, and entertainment will be located throughout the hall.
The Welcome Reception is included with all full Convention registrations. Additional guest passes can be purchased in the registration process.