The Advanced Principles of Business Travel Management™
Friday, August 11, 9am-4pm and Saturday, August 12, 9am–4pm
The Advanced Principles of Business Travel Management™ course builds off of the Fundamentals curriculum to aid business travel professionals in increasing their knowledge of the industry while also expanding on their professional skills. This course is designed for travel buyers overseeing a managed business travel program and suppliers offering travel-related products and services. Ideal preparation for your GTP exam, or as a refresher to earn 14 GTP Recertification credits.
Core Curriculum
Strategic Planning
Buyer and Supplier Relationships
Travel Program Administration
Data Analysis
Who Should Take this Course?
Travel Managers and Directors
Procurement or Fiscal Managers overseeing travel budgets
Regional/District Sales Managers for travel suppliers
Professionals with three of more years of business travel experience
Professionals aspiring to sit for the Global Travel Professional® (GTP) Exam
Global Leadership Professional® (GLP) Designation
Friday, August 11, 1pm-4pm, Saturday, August 12, 8:30am–4pm, and Sunday, August 13, 9:00am-11:30am
Prerequisite: The Certificate of Professional Development is obtained by successfully completing the Global Leadership Professional courses covering marketing, management, finance and leadership, and is required before participating in the Designation program.
The Global Leadership Professional® Designation is the pinnacle of achievement for business travel professionals. This year-long program consists of several components centered on a collaborative, industry-related and solutions-based project:
Program kicks off with a live 2-day meeting for registered participants at the GBTA Convention
Virtual consultation sessions available as needed for cohorts throughout the program
Additional opportunities to work with peers on your assigned project are provided throughout the year long cohort
The program concludes during GBTA Convention 2024, where projects are finalized
Participants earn 20 GTP Recertification credits
Registration coming soon!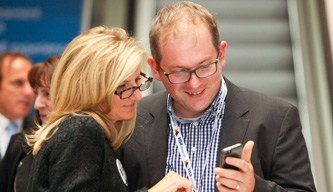 I HAVE MORE QUESTIONS. WHERE CAN I LEARN MORE?