AT GBTA Convention 2023, we're bringing diverse perspectives together on the Expo floor with pavilions focused on specific industries that are changing business travel. Don't miss out on these new, innovative and specialized exhibitors in Dallas.

Stay up to date with cutting-edge companies in the travel and technology space. Don't mis out on networking in this one-of-a-kind pavilion that brings together innovators and disrupters in business travel.
You can also learn more from these companies in the Expo Theater. View the schedule>
Need to plan your next team meeting or looking for a centralized source for a city's hotels, facilities, attractions, restaurants and activities? Walk the Destination Pavilion to see Convention and Visitors Bureaus (CVBs) and Destination Management Companies (DMCs) in one area on show floor. 
Independent & Lifestyle Hotel Pavilion
Independent & lifestyle hotels provide a unique approach to hospitality including regionally inspired accents and local inspired décor and atmosphere.  Be sure to stop by this pavilion to find unique properties for your travel program.
Check out first time exhibitors at GBTA Convention! These exhibitors have never attended and bring new products and services that will round out or boost your travel program.  Find the perfect solution at the New Exhibitor Pavilion.
Visit the Sustainability Pavilion to learn how you and your organization can "green" your travel program. Every day there are creative and innovative ways to make business travel more environmentally friendly, eco-aware, and sustainable.  Join us at the Sustainability Pavilion to keep pushing your travel program moving toward your sustainability goals.
Make sure to check out the Expo theater, where many of these sustainability providers will share their solutions for greener business travel. View the schedule>
Are you a first-time attendee, young professional, returning professional, or just generally unsure of what to expect at Convention? We invite you to Connect First with your fellow attendees, seasoned leaders, and GBTA community at Convention 2023 in Dallas. 
The Connect First Lounge in the Expo hall is a dedicated space for you to network, take a coffee break, and meet new people.  
The lounge will be open during expo hours. 
Meet WINiT – Monday 2:00 pm – 2:45 pm 
Meet Ladders – Monday 3:00 pm – 3:45 pm 
Meet the Chapters – Tuesday 2:00 pm – 3:00 pm 
The Membership desk will be staffed during all expo hours 
Made Possible by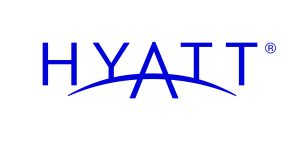 The Global Leaders Lounge in the Expo hall is an open space for anyone to learn more about GBTA Committees, the GBTA Board of Directors, the GBTA Regional Advisory Boards, and the GBTA Allied Leadership Council. 
The lounge will be open during expo hours. 
Meet the Committees:
Accommodations – Monday 1:45 pm – 2:15 pm 
Aviation – Monday 2:15 pm – 2:45 pm 
DEI – Monday 2:45 pm – 3:15 pm 
Govt Relations – Monday 3:15 pm – 3:45 pm 
Meetings & Events – Monday 3:45 pm – 4:15 pm 
Payment Solutions – Monday 4:15 pm – 4:45 pm 
Risk – Monday 4:45 pm – 5:15 pm 
SME – Monday 5:15 pm – 5:45 pm 
Sustainability – Tuesday 1:45 pm – 2:15 pm 
Technology – Tuesday 2:15 pm – 2:45 pm 
Transportation – Tuesday 2:45 pm – 3:15 pm 
Expo Theater Talks will feature new, sustainable and innovative products and solutions in the managed travel space by Sustainability and Innovation Pavilion exhibitors.  Visit to learn more about building a greener travel program directly from sustainability solution providers and to learn more about the future of business travel tech from technology disrupters.
| Date | Time | Session | Speaker(s) | Company |   |
| --- | --- | --- | --- | --- | --- |
| Monday, August 14 | 3:00 PM CT | Plug and Play Travel and Hospitality | Amir Amidi, Managing Partner & Mike Sung, Managing Director | Plug and Play Travel | |
| Monday, August 14 | 3:30 PM CT | Sustainability in Corporate Travel - What is the Need? | Josh Gunn, Global Head of Product Marketing | Corporate Travel Management (CTM) | |
| Monday, August 14 | 4:00 PM CT | Condor Innovates with New Corporate minded A330Neo | Mikko Turtiainen, Sales Director, The Americas | Condor Airlines | |
| Tuesday, August 15 | 2:00 PM CT | Finally, a complete solution for T&E | Jesse Lopez, Product Marketing Lead | Brex | |
| Tuesday, August 15 | 2:30 PM CT | The Future of Business Travel | Anwar Musa, VP of Supplier Relations | Hotel Engine | |